Back to all posts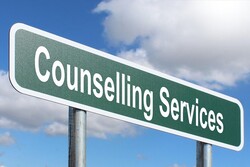 In light of the COVID-19 situation, effective immediately, all face-to-face counselling appointments will be moved to tele-counselling format (Google hangout or phone). Please let Ms. Hill know your preference when booking your appointment.
You can book either through email: angela.hill@pallisersd.ab.ca or via phone/text: 403-485-3646. 
Given the close proximity of counselors and clients in our offices, this is a precaution we have decided to take to protect you and our staff. Stay healthy and stay safe!