Back to all posts
Posted on
Child & Youth Well-Being Review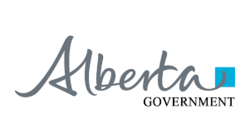 An expert panel, co-chaired by MLA Matt Jones and Minister of Children Services, Rebecca Schulz, will work to understand the psychological, social, educational and physical impacts of the pandemic on children and youth under the age of 19. 
Through engagement such as town halls and surveys, the panel will hear and learn from children and youth, parents, guardians and caregivers, researchers, educators, health care and mental health professionals, and other subject matter experts.
The panel will then provide the government with a summary of impacts in fall of 2021. Albertans are invited to share their thoughts and ideas with the panel through a survey at alberta.ca/child-and-youth-well-being-review.aspx until July 31.