Back to all posts
Posted on
CCHS School Re-Entry Plans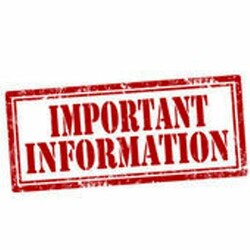 In accordance with Alberta Health Services, Alberta Education, and the Palliser School Division, CCHS has created plans for school re-entry for the 2020-2021 academic year.
Please note that all plans are subject to change based on guidance from Alberta Health Services and Alberta Education.
Link to CCHS August Letter to Parents - 2020, including information about school start-up dates and procedures.
Link to CCHS School Re-Entry Plan, including specific procedures and protocols relating to class cohorts, health and safety, busing, illness, and daily timelines.